London limo hire coverage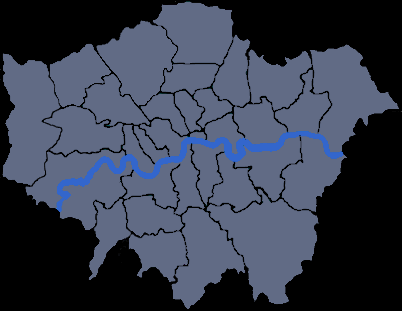 Barking & Dagenham
Limo hire in Barking & Dagenham has grown hugely over the past couple of years and is a great way of...
Barnet
Limo hire Barnet has increased with the introduction of school proms. We have found that prom revellers particularly from the Queen Elizabeth school..
Bexley
Why not go for a cruise alongside the River Cray in style with a stretch limousine. All our limousines come equiped with...
Brent
Limousine hire in Brent has never been more accessible than it is now with prices being continously driven lower...
Bromley
With the large shopping and retail areas and busy nightlife within Bromley, limousine hire is becoming increasingly popular. Ladies can spoil...
Camden
There are a number of reasons to hire a limousine in Camden especially within Camden Town. The Camden nightlife is one of the best within London...
City of London
There are many ways in which you can keep limo hire prices in the City of London low. Try booking birthdays and hen nights midweek or on a Sunday...
City of Westminster
Limotek covers limo hire all areas of the City of Westminster including Bayswater, Belgravia, Covent Garden, Fitzrovia, Holborn, Hyde Park, Soho...
Croydon
Croydon is a large town and major commercial centre in South London and as a result, limousine hire has proved to be very popular...
Ealing
If you're planning a night out in Ealing, why not use limo hire to take you to one of the many nightclubs such as Kaleidoscope, The Red Room...
Enfield
Planning a shopping spree at PalaceXchange is easy with limousine hire. Why not pamper yourself and have a chauffeur cruise you and your friends...
Greenwich
Greenwich has an abundance of historical sites to visit most notably the Cutty Sark, Millennium Dome and National Maritime Museum. Hiring a limo...
Hackney
Hackney is one of those areas that is poorly served by the London Underground service. However, instead of hiring a taxi, why not rent a limousine...
Hammersmith & Fulham
Limotek covers limousine hire all over Hammersmith and Fulham including Barons Court, Hurlingham, Old Oak Common, Parsons Green, Shepherds Bush...
Haringey
Haringey is a very ethnically diverse borough of London and limousine hire for Asian Weddings are very popular here...
Harrow
The borough of Harrow prides itself on its strong educational record so why not hire a limousine for your school prom as a reward for your efforts...
Havering
Limo hire in Havering is extremely busy. Romford has proven to be the catalyst in the demand for limousines due to its many nightclubs...
Hillingdon
You can hire a classy Chrysler Baby Bentley in Hillingdon for any occasion such as a wedding, birthday, school prom or even just to cruise you...
Hounslow
Shopping at the Treaty Centre in a limousine in Hounslow can not be bettered. Our limousines all come eqiuped with the latest...
Islington
Hire a limousine to visit one of Islington boroughs many theatres such as the Almeida Theatre or Little Angel Theatre...
Kensington & Chelsea
Limousine hire in Kensington and Chelsea can be used for any occasion or event. Pink limo hire is used primarily for hen nights and birthdays...
Kingston upon Thames
You can hire a limo for a shopping spree at the Bentall Centre or enjoy a day out at the Rotunda with a stretch limousine...
Lambeth
Limotek covers limo hire all over Lambeth including Brixton, Clapham, Crystal Palace, Gipsy Hill, Herne Hill, Kennington, Loughborough, The Oval...
Lewisham
Limo hire in Lewisham has always been popular due to the plethora of nightclubs and bars within the borough. It is very common for young revellers...
Merton
Limousine hire in Merton is always busy during the Wimbledon Tennis Championships so it is best to book early should you need a limousine during...
Newham
Newham has the highest young population of all the boroughs and therefore competition for limousines during school prom seasons is fierce...
Redbridge
It is easy to hire a hummer limousine in Redbridge to make your occasion even more special. The hummer limousines in Redbridge come in a variety of...
Richmond upon Thames
Being one of the most affluent areas within the UK, it comes as no surprise that limousine hire in Richmond Upon Thames is more popular than other...
Southwark
Why not hire a traditional stretch Lincoln limousine to cruise around Southwark and appreciate it's significant history...
Sutton
Education in Sutton is to an extermely high standard and with 23 primary and 14 secondary schools in the borough, the school prom limo hire season...
Tower Hamlets
With Canary Wharf and Canada Sq. in Tower Hamlets, there are many executives travelling across the city. Impress your clients with a stunning limo...
Waltham Forest
Waltham Forest is host to an array of Arts, Culture & Leisure. You can hire a limo to make your evening even more special by...
Wandsworth
Home to the Young's breweries, a night out in Wandsworth is not complete without a few bitters. So why not hire a limo for...