Limousine hire Essex
Home > Articles > Limo hire Essex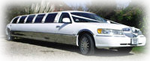 There are some amazing limousines in Essex ranging from Hummer H2 limos to stretch Lincoln Town Cars all are available for rental. Limo hire London ofers there services all over London, Essex is a county in the East of England containing the main areas of Harlow, Epping Forest, Brentwood, Basildon, Maldon, Chelmsford, Braintree, Colchester, Thurrock and Southend-on-Sea. Limousine hire has become very popular in Essex recently and limos are hired for all sorts of occasion and events. For hen nights in Essex there is an amazing selection of pink limousines such as the Pink Hummer limo hire, pink 6 wheeler Lincoln Navigator limo, pink Chrysler PT Cruiser limousine and many pink stretch Lincoln Town Cars. All come with complimentary bubbly, fantastic interiors and some such as the pink 6 wheeler can carry up to twenty ladies. Other hen night limos include the Fire Engine limousine and Party Bus limo. The Fire Engine limousine is sometimes crewed by real fire fighters and has flashing lights, sirens and even firemen strippers. The Party Bus limo hire is a recent addition to the fleet in the area and can seat an incredible 50 people and is fitted with dance pole, smoke machines, bubble machines and even an on tap bar.
For stag nights in Essex there are an amazing selection of Hummer H2 limousines in different styles and colours. The most popular stag night Hummer has to be the triple axle Hummer H2 limousine in Silver with a Leah Jet style door. The black Hummer H2 limousine is another favourite and can seat up to 20 people. All Hummer limos come with massive sound systems, DVD players and plenty of alcohol. Some limousine companies may even put beers in there for the stag and party.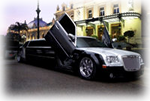 For wedding limo hire in Essex there are a quality range of superb wedding cars such as the Rolls Royce Phantom and Bentley Arnage as well as classic models such as the 1930's Beauford. In terms of limousines the most popular for white weddings are the classy Chrysler C300 Baby Bentley limousines and the white stretch Lincoln Town Cars. The latter though is starting to lose its position to the Baby Bentley as the wedding limo of choice. For Asian Weddings, 4x4 limousines such as the Audi Q7 limo and Range Rover limo are the popular choices. All wedding limos and cars will be dressed in ribbons and bows and in some cases flowers as well.
Birthdays in Essex have a wide choice of limousines to choose from including the Porsche Cayenne limousine and BMW X5 limo in addition to Lincoln Navigator limos and Jeep Excursion limousines. School prom limo hire in Essex tend to go for the more exotic limousines whereas corporate events go from more conservative or prestigious limousines such as the black stretch Lincoln Town Car. Depending on numbers of people any of the limousines mentioned above can be used for airport transfers from Essex to any major airport in the UK, but most commonly to London Stansted, London Gatwick and London Heathrow airports. If you ever get a chance to ride in a limousine in Essex you will not be disappointed.